Disappearing Act
Every day I live I am more convinced that the waste of life lies in the love we have not given, the powers we have not used, the selfish prudence that will risk nothing and which, shirking pain, misses happiness as well.
· Mary Cholmondeley
---
Some places just feel like home even if you've never lived there. I can feel calm settle over me as I turn from the highway and see St. Joseph Convent perched in its solid position above the Pennsylvania Dutch countryside. Its three-story arms spread across the hill as if embracing the furrowed farmland below. The manure-covered fields puff pungent perfume into the April morning air. The dense pine trees planted by my grandfather are almost as tall as the bell tower. I don't remember the pink and white dogwoods that blush next to the retreat center but then again, I have never been here in spring. An emergency calls me here now.
Could it have been 45 years ago I watched my beautiful aunt walk down the aisle and become a "Bride of Christ", a term that kept my eight year-old Catholic mind in puzzlement? I remember the coolness of the chapel and the stained glass colors dancing across the pews. Could it have been so long ago and after successive summer visits, that my twin brother and sister and I found the cows kept by Sister Phillip, the grotto walkway, the Lady of Lourdes statue and chicken coops? Could it have been so long ago that countless arms swaddled in black gauze reached to hug us against ample bosoms?
How strange it seemed that we had to meet her - Auntie Pep, now called Sister Mary Clare - in a small parlor with uncomfortable velvet chairs. Stranger too was hearing Nana and Pappaw call their daughter, "Sister Clare".
There was mystery behind all those doors marked "private" just as surely there must have been some secret hidden behind the starched headpiece and cowl and beneath the long black skirt and veil. Yet for all the mystery, my overwhelming sense was always one of contentment when I walked up the steep marble stairs to the entry hall and candlelit chapel.
The black habits are gone and I am staying in one of the rooms behind the private doors. I wear my bathrobe and stand shoulder to shoulder with nuns of all ages at a sink to spit toothpaste and water. I carry my tray into the dining room and laugh at jokes around a table. I know the security code to open the backdoor and where the yogurt is hidden in the big refrigerator. It is now a different kind of mystery.
What are the odds that my 86 year-old Florida-based mother would fall while visiting her baby sister? What are the odds that there would be room down the hill in St. Anne's Home for the Aged where mother could recover from a multi-fractured hip? What are the odds that each one of her children could arrange schedules to fly across country and take turns caring for her and that the convent would find room for us? Mystery beyond mystery.
Psychologist Carl Jung would have called my mystery, "synchronicity". This fortuitous set of circumstances - this synchronicity - is fraught with meaning, and it is my task to figure out the lessons.
Spending days between a health care setting where many will never leave due to infirmity, and another home where women stay because of faith, I find these initial lessons the most universal:
Lesson One: From breakdown comes build up. Mom is getting stronger in the weaker places of her body. She still has more life to live. We all have broken places to rebuild.
Lesson Two: Caring for the ending of life is as precious as caring for the beginning. May we learn to see its beauty.
Lesson Three: Respectful listening is the greatest gift we give each other. No other species can verbalize its experience and feelings and have it held in sacred trust.
Lesson Four: Shared memories create a bond as potent as fire. A memory can either burnish or destroy. It's our choice.
I've retraced my route and crossed the Susquehanna River. I am flying home to California from Baltimore with these lessons packed in my heart. Perhaps you might find them in a corner of yours.
© 2002 by Eileen McDargh (that's right, roll the rrrrrr's!). All rights reserved.
About the Author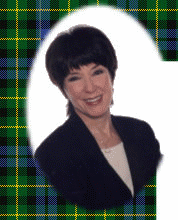 Eileen McDargh, CSP, CPAE, is an international speaker, author and seminar leader. Her book Work for A Living and Still Be Free to Live is also the title of one of her most popular and upbeat programs on Work/Life Balance. She is fun, funny, relevant and provocative, drawing upon practical business know-how, life's experiences and years of consulting to major national and international organizations. Her stimulating, interactive presentations promote self-discovery and creative solutions to everyday situations - in the workplace and at home. For more information on Eileen and her presentations, please call (949)496-8640 or visit Eileen's Website.

Civilization is a stream with banks. The stream is sometimes filled with blood from people killing, stealing, shouting and doing the things historians usually record, while on the banks, unnoticed, people build homes, make love, raise children, sing songs, write poetry and even whittle statues. The story of civilization is what happened on the banks.
· Will Durant
---
He sat there in his room at the Franciscan Care Center, watching television, Wimbledon doubles with those sisters tromping their opponents. He was wearing his workshirt and pants, grey in color, with his name embroidered above the pocket. We walked in, greeted him and sat down to visit. We discussed things that were happening in our lives, in the lives of people he knew, things going on in his community. We asked about his health, and learned what he was going through.
We could tell he was there, but not there. Somewhere in our conversation he said, "I've forgotten a few things."
He had known a life of hardship, and rich reward. He had moved from place to place, started businesses and lost them. He had married a good woman, and raised a family. He was a Mason, a member of the Kiwanis, and could drive just about anything with wheels. He could fix what was broken, or he knew someone who could. He had recently acquired and was breeding cattle of a special English stock, rare in the States, and along with the chickens, the dogs, the garden and the special greenhouse for his bride, lived well on a large plot of land in the country. He had designed and built his own home with the help of his longtime friend Vince, who had eight fingers and one thumb.
He was someone who lived what he believed, and he has a firm belief in the goodness of others, and the power of his God. He had a collection of hats that covered the entire ceiling and two walls of the guest room at home. Each hat had a story, and he knew where they came from and who gave them to him. He ran for public office back in the 60's, a newspaper article in a frame proudly announced. Several awards for his service to the community and the groups he belonged to adorned the wall around it. He is a good man, in the true sense of the word.
He is also a good friend of mine, and one of the most interesting fellows I have ever met. He was there when things were bad for me, with support and comfort, and the offer of a day's work for a day's pay, so that I could feed my family. Just like he has been there for everyone he has ever known.
After a while, he turned to me, and said, "I'm sorry, but I can't remember who you are."
I sat there in stunned silence, thinking of something to say that would tell him how much I had come to love and admire him, especially since the loss of my father. All I could think of to say was, "I am someone you have been very kind to over many years." I wanted to say so much more. I am your friend. So many people have been touched by you! I often use the example of your life as a rôle model. It is so sad to see you here, like this. It all fell short. Nothing could convey what I felt at that moment.
Twenty years and more have gone by since I first met him. In that time, we have lost more than twenty friends we have in common. They go slowly, in "nursing homes." They go quickly, at home or doing something they love to do. Nevertheless, they go. And so many of them! We ourselves stand in line and wait our turn! Meanwhile, we live. What legacy do we leave?
His is a well-lived life. Yet, here he was, he had no idea where or why. And all I wanted to convey to him was the profound effect his life had had on mine. It was all I could think of at the moment. It was enough. His look of surprise was my answer - this is a humble, but effective, man. As I left him, he said to let him know if there was anything he could do for me. Still giving, serving his God and his friends, still living what he believed from the very center of his life out. Even though he could not remember my name.
Steve Goodier, in one of many uplifiting essays on the power of love stated, "Those you have sought to reach, whether they be in your family or elsewhere, are part of a chain of love that can extend through the generations. Your influence on their lives, whether or not you see results, is immeasurable. Your legacy of dedicated kindness and caring can transform lost and hopeless lives for years to come."
I realized, in those brief moments while thinking of an appropriate response to my dear friend, that this wonderful man had touched and transformed my life in ways that he will never come to appreciate, especially in his present condition, but that will be passed on to others - even to you, reading this, it is my fondest hope.
Michael
email: Michael@N-Spire.com